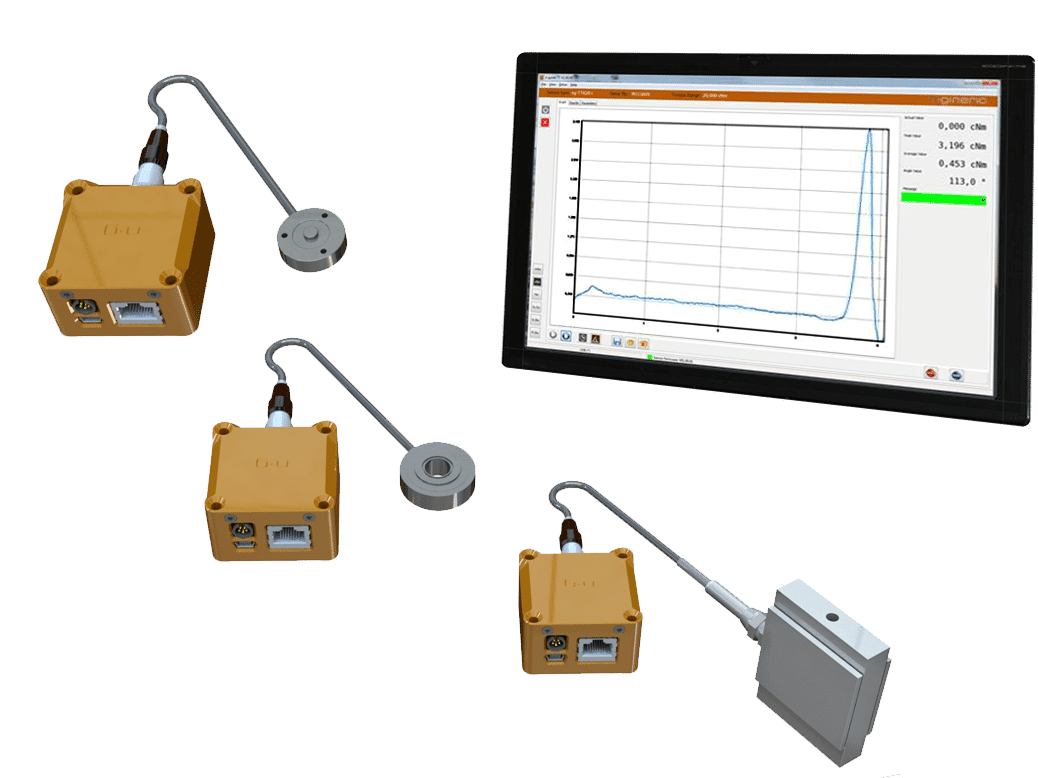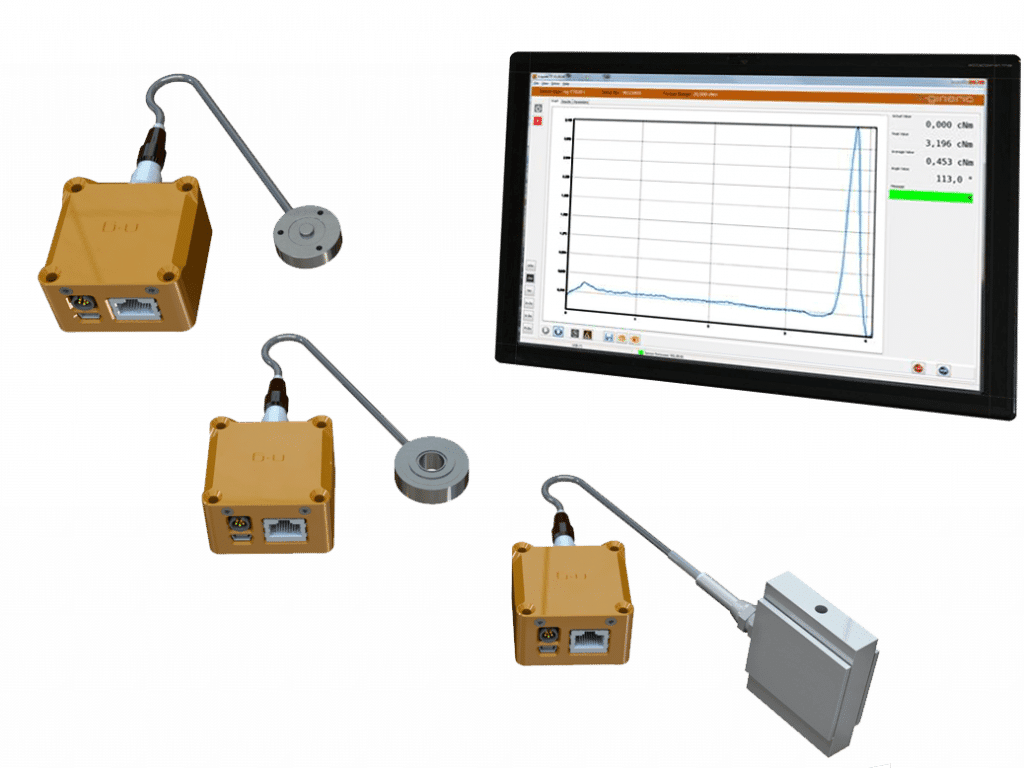 Production monitoring with intelligent force sensors
… from 100 N up to 200 kN
Force sensors with digital interface
Sensor systems for measuring forces contain a measuring element based on strain gauge technology in connection with an intelligent interface that communicates directly with our measuring application n-quirer TT via digital interfaces.
These sensors are available in different designs:
Compression force sensors
Preload force sensors (ring force sensors)
Tension / compression force sensors


Optionally, the force sensor can be supplemented with a length measuring sensor to form a force / displacement measuring system.
LEARN MORE ABOUT OUR SOLUTIONS
Our intelligent force measuring systems: Smart! Robust! Precise!
Our systems are easy to use and offer great added value for many measurement applications.
Tension/compression force sensors
ng-FTS-zi
with Ethernet, USB, ng-Link
... Your advantages through the use of intelligent force measuring systems from n-gineric:
We are your experts for force measurement systems
We will gladly answer your questions.
Questions, suggestions, assistance? We are there for you in all cases. Get in touch with our team of experts!